List of articles from archive in month: March 2018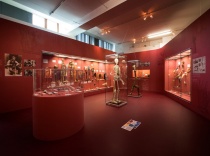 Man-made Man – Technology and Medicine is an exhibition which has been on at the National Technical Museum in Prague for ten months and shall end on May 27, 2018. This exhibition, which was prepared in co-operation with Charles University and the National Medical Library of the Czech Republic, explores the advancement that humans have made with prosthesis and all other uses of technological substitutes across various fields of medicine.
Author: Philippa Neill, 23 March 2018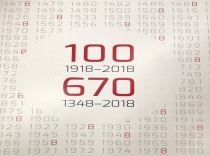 To celebrate the centenary year of the formation of Czechoslovakia, Charles University's exclusive calendar is a combination of the pivotal history of both the State and the University. The year 1918 was crucial to both institutions, as Czechoslovakia was formed, and Charles University took its present name.
Author: Lily Fairbairn, 23 March 2018