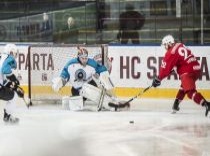 the late hours of Thursday, October 31st – Halloween - downing opponents the Prague School of Economics by a score of 4:0.
Jan Velinger, 1 November 2019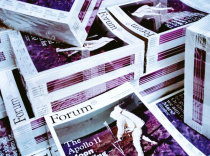 The Apollo 11 Moon Landing – Is it time to go back? Or should we aim for Mars?
Read about it and more in Forum Magazine.
22 October 2019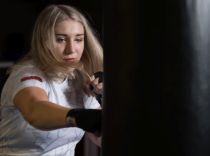 Kickboxer Terezka Cvingerová made headlines when she won gold and bronze medals at the first-ever European Universities Combat Championships in Zagreb, Croatia. Cvingerová won the gold in the LC 65+ category edging Croatian Elizabeta Crnković on home turf.
Jan Velinger, 16 October 2019
Between Two Ages is the sub-caption of a new exhibition which opened at Charles University on Wednesday, marking the reign of Czech King Wenceslas IV, on the 600th anniversary of his death, a monarch who bridged the period of prosperity under his father, Charles IV, and religious and social upheaval which followed.
Jan Velinger, 19 September 2019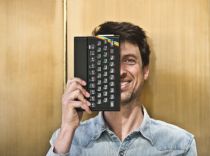 PCs were almost impossible to get in 1980s Czechoslovakia but microcomputers proved a different matter. As so-called micros were slowly smuggled into the country and hobby programming quickly caught on, enthusiasts soon coded all manner of computer games. Under the radar of the authorities, some subtly - and others rather daringly – mocked the socialist regime.
Jan Velinger, 11 September 2019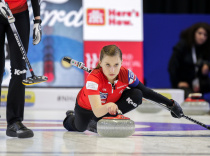 The Czech Women's Curling team ranks 10th in the world rankings and last year finished sixth in the World Championship. The Faculty of Sciences' Alžběta Baudyšová – who is completing her degree and says she hopes to teach and work as a trainer one day – for now she also is totally focussed on getting the best results in a cool sport referred to as "Chess on Ice"
Marcela Uhlíková, 28 August 2019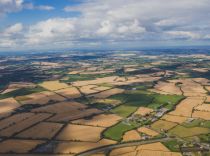 Earlier this month, the UN's Intergovernmental Panel on Climate Change released its Special Report on Climate Change and Land, mapping the state of the environment. The report focussed specifically on terrestrial ecosystems and how they are acted upon by - and at the same time contribute to - global warming.
Jan Velinger, 23 August 2019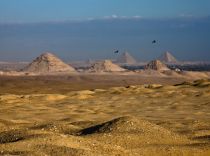 The Czech Institute of Egyptology at Charles University's Faculty of Arts is launching a new trademark to designate products and technologies able to tackle "extreme conditions" found at the institute's archaeological concession in Abusir, Egypt and expeditions in Sudan.
Marcela Uhlíková, Jan Velinger, 14 August 2019