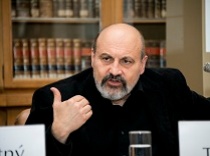 Well-known Czech priest and professor at the Faculty of Arts at Charles University Tomáš Halík has begun delivering this year's Duffy Lectures in Global Christianity.
Kamila Kohoutová, 4 February 2020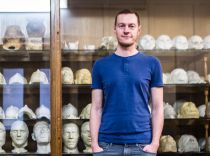 Anthropologists at Charles University and colleagues from three American universities recently published the findings of a joint-study examining dehydration and persistence hunting by modern humans' predecessor Homo erectus.
Jan Velinger, 27 January 2020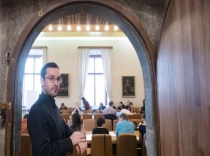 Astrophysicist Ondřej Pejcha completed his doctorate at Ohio State University in 2013 but for the scientist that was just the beginning.
Martin Rychlík, 10 January 2020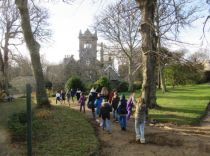 The Channel Islands are located in the English Channel and what is special about them is that most have retained their original Norman language.
Jitka Jiřičková, 12 December 2019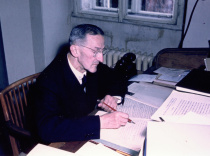 December 10 marks exactly sixty years that Czech scientist and inventor Jaroslav Heyrovský was awarded the Nobel Prize in Chemistry. His main area of work was in polarography. Associate Professor Jiří Barek discusses the chemist's success and invaluable contribution.
Marcela Úhlíková, 10 December 2019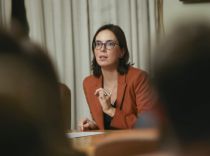 France's Minister of State for European Affairs, Amélie de Montchalin, gave a lecture at the Carolinum on Thursday entitled "30 years after 1989 - Can Europe keep its promise of peace, prosperity and freedom?". Rector Tomáš Zima, the Vice-Rector for Research, Jan Konvalinka, and the Vice-Rector for Education, Radka Wildová, were the top university representatives present.
Valerie Stupnikova, 29 November 2019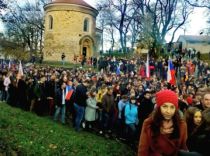 Across the country, Czechs have been marking the 30th anniversary of the Velvet Revolution in 1989, as well as commemorating student Jan Opletal and students and professors murdered by the Nazis on the same date 50 years earlier.
Jan Velinger with additional reporting by Valerie Stupniková, 17 November 2019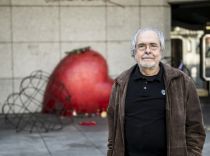 For thirty years, Vladimír Hanzel was Václav Havel's personal secretary, including his entire term as president. They met in 1986, brought together by a shared love of music. They also lived through the turbulent days of November 1989 together, which Hanzel recalled.
Jiří Novák, Martin Rychlík, 15 November 2019