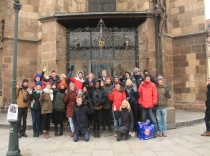 "Should I do it?"– a boundless, universal question. A question that presents itself at some of life's most pivotal moments. However, the answer is often more complex than it needs to be. Often our conceptual understanding of time, our fear of the unknown and financial viability leave us bound to a resounding "No".
Author: Elisha Hall, 25 February 2017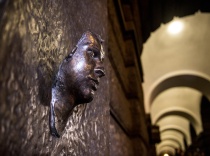 January 2017 commemorates the 48th anniversary of Charles University student, Jan Palach, setting himself on fire in protest against events in the former Czechoslovakia in 1968.
Author: Jessica Miles , 20 January 2017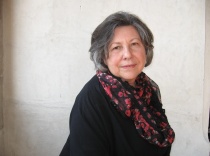 Charles University, the city of Prague as well as the whole of the Czech Republic remembers the 700th anniversary of the birth of the Bohemian King and Roman Emperor, Charles IV in the year 2016. Charles IV, son of the last Bohemian princess of the domestic Přemyslid dynasty, Elisabeth of Bohemia, and John of Luxembourg, the first of the Luxembourg line on the Bohemian throne, was the biggest ruler in the Czech (or Bohemian) middle-ages, the founder of Charles University, the New Town of Prague, Charles Bridge and many castles around the country.
Author: Ivana Herglová, 14 December 2016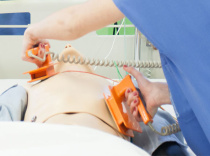 In the first half of November 2016, by the occasion of this year's Hieronymus's Days dedicated to interpretation and translation skills, the Czech Union of Interpreters and Translators (Jednota tlumočníků a překladatelů, Czech acronym JTP) invited Barbara Delahayes from the University of Geneva to present a new piece of carefully designed software which could prove to be vitally important in the current refugee crisis.
Author: Julia O'Driscoll, 5 December 2016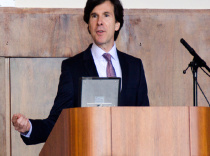 On November 15th, 2016, United States Ambassador to the Czech Republic Mr. Andrew Schapiro gave a lecture to a packed hall of students in the Charles University Law Building. The impressive turnout for the event was somewhat unsurprising, given that the main focus of the Ambassador's lecture was the recent US Presidential election.
Author: Patrick Bracelli , 16 November 2016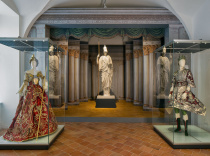 In summer 2016 a new permanent exhibition, "Enchanted by Antiquity", was opened in Duchcov Chateau in North Bohemia. After a short interruption, the public once again gained access to the collection of historical plaster casts of ancient plastics from the collections of the Faculty of Arts of Charles University.
Author: Lenka Vacinová, 25 October 2016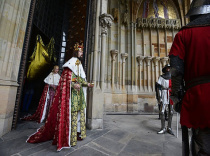 In early September 1347, the Roman King Charles of Luxembourg and his first wife, the French Princess Blanche de Valois, participated in the lengthy ceremony to become King and Queen of Bohemia.
Author: Ivana Herglová, 4 September 2016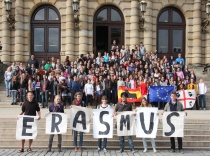 Students love to explore and the Erasmus programme has enabled more than 3 million European students to study in various countries throughout Europe in order to enhance their academic studies and many have chosen to come here at Charles University in Prague.
Author: Luke Hawker, 29 August 2016