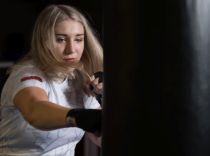 Kickboxer Terezka Cvingerová made headlines when she won gold and bronze medals at the first-ever European Universities Combat Championships in Zagreb, Croatia. Cvingerová won the gold in the LC 65+ category edging Croatian Elizabeta Crnković on home turf.
Jan Velinger, 16 October 2019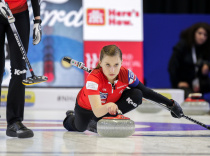 The Czech Women's Curling team ranks 10th in the world rankings and last year finished sixth in the World Championship. The Faculty of Sciences' Alžběta Baudyšová – who is completing her degree and says she hopes to teach and work as a trainer one day – for now she also is totally focussed on getting the best results in a cool sport referred to as "Chess on Ice"
Marcela Uhlíková, 28 August 2019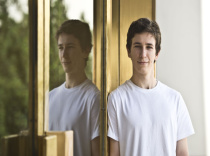 He is a student at the Faculty of Science's Department of Geography and is extremely intelligent. As in off the charts: an IQ of 160+. Radek Pileček. A young man known for having cast doubt on elections results and who came in second in the 'Smartest Czech' competition.
Marcela Uhlíková, 24 July 2019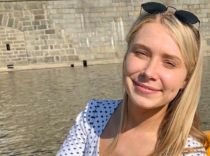 What led me to Charles University as an Erasmus student was geography. But not only as my discipline of study, but the characteristics of the city it was located within.
Molly Fergus, 7 June 2019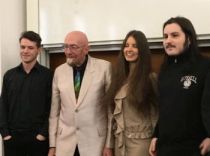 It has been more than three years since scientists used the LIGO system or Laser Interferometer Gravitational-Wave Observatory for the first time in history directly observe gravitational waves. The stunning discovery confirmed predictions Albert Einstein made with his theory of general relativity almost a hundred years earlier.
Jan Velinger, 16 May 2019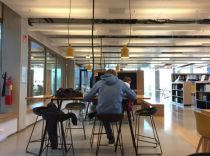 Since its foundation in 1987, over 200,000 British students have studied or worked in Europe under the Erasmus exchange programme. The United Kingdom has also proven to be one of the most popular destinations for Erasmus students, receiving 31,727 students and trainees in 2016/17.
Molly Fergus, 2 April 2019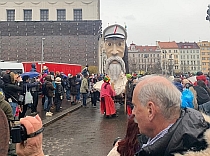 The commencement of Lent is marked in various ways across the globe: Mardi Gras, Shrove Tuesday, and more locally, the Czech festival of 'Masopust'. Dating back to the 13th century, the celebration of Masopust, a meat feast before fasting (the name literally means giving up meat), traditionally symbolises the departure of winter and the beckons the arrival of spring.
Molly Fergus, 11 March 2019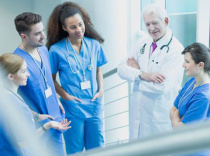 "Better pay and promising careers leading to brain drain in health sector" or similar headlines have long been a staple in the Czech media and statistics indeed point to some 10 percent of graduates from medical faculties heading abroad upon completing their studies. In 2018, the Czech Medical Chamber registered the departure of 193 recent graduates.
Marcela Uhlíková, 27 February 2019