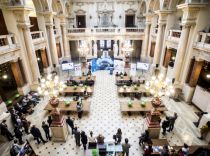 The 2019 Week of Science and Technology, the biggest festival of its kind in the Czech Republic, organised by the Czech Academy of Sciences, got underway on Monday, kicking off more than 700 events. Included are lectures, workshops exhibitions, screenings, and experiments – at venues across the country. A large part of the programme will take place in Prague, including at participating faculties at Charles University.
Jan Velinger, 12 November 2019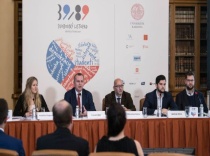 Czechs, in a little over a week's time, will be marking the 30th anniversary of the Velvet Revolution, which began on November 17, 1989 following a brutal crackdown against students by the communist riot police.
Jan Velinger, 8 November 2019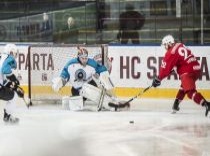 the late hours of Thursday, October 31st – Halloween - downing opponents the Prague School of Economics by a score of 4:0.
Jan Velinger, 1 November 2019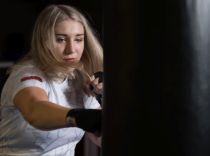 Kickboxer Terezka Cvingerová made headlines when she won gold and bronze medals at the first-ever European Universities Combat Championships in Zagreb, Croatia. Cvingerová won the gold in the LC 65+ category edging Croatian Elizabeta Crnković on home turf.
Jan Velinger, 16 October 2019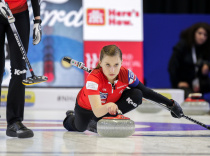 The Czech Women's Curling team ranks 10th in the world rankings and last year finished sixth in the World Championship. The Faculty of Sciences' Alžběta Baudyšová – who is completing her degree and says she hopes to teach and work as a trainer one day – for now she also is totally focussed on getting the best results in a cool sport referred to as "Chess on Ice"
Marcela Uhlíková, 28 August 2019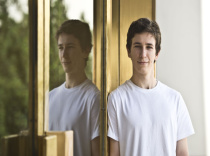 He is a student at the Faculty of Science's Department of Geography and is extremely intelligent. As in off the charts: an IQ of 160+. Radek Pileček. A young man known for having cast doubt on elections results and who came in second in the 'Smartest Czech' competition.
Marcela Uhlíková, 24 July 2019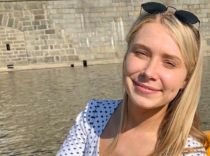 What led me to Charles University as an Erasmus student was geography. But not only as my discipline of study, but the characteristics of the city it was located within.
Molly Fergus, 7 June 2019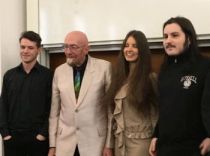 It has been more than three years since scientists used the LIGO system or Laser Interferometer Gravitational-Wave Observatory for the first time in history directly observe gravitational waves. The stunning discovery confirmed predictions Albert Einstein made with his theory of general relativity almost a hundred years earlier.
Jan Velinger, 16 May 2019