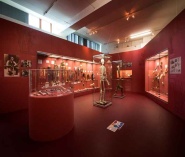 10 May 2017 – 4 March 2018
The exhibition introduces the visitor not only to the history and the present of prosthetics as a specific field, but also to the use of technological substitutes across all fields of medicine. It uncovers ample collaboration of experts in medicine, electronics, cybernetics, mechanics, statics, design, and other fields, which precedes the development of unique prostheses and makes it possible.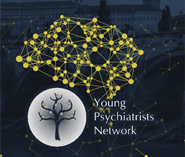 28 September 2017 – 30 September 2017
On Behalf of the organizing committee of the 6th Young Psychiatrists Network Meeting we kindly invite you to join us for what promises to be a joyful and brainstorming meeting on September 28-30, 2017.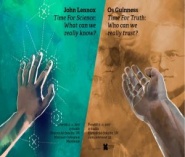 2 November 2017
John Lennox is Professor of Mathematics (emeritus) at the University of Oxford and Fellow in Mathematics and the Philosophy of Science at Green Templeton College, Oxford. He is also an Associate Fellow of the Said Business School, Oxford University, and teaches for the Oxford Strategic Leadership Programme.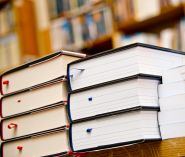 3 November 2017 – 4 November 2017
The current surge of political populism across the Western world may be interpreted not only as a sign of the collapse of the post-Cold War (neo-)liberal consensus but also as a symptom of a deeper crisis of representative democracy itself.


6 November 2017
Os Guinness is an author and social critic. Great-great-great grandson of Arthur Guinness, the Dublin brewer, he was born in China in World War Two where his parents were medical missionaries.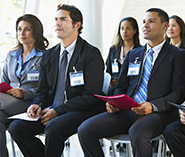 10 November 2017
The Embassy of Finland in Prague cordially invites you to a keynote lecture by Professor Laura Kolbe (University of Helsinki), with the presence of H. E. Helena Tuuri, Ambassador of Finland to the Czech Republic.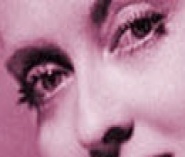 14 November 2017 – 16 November 2017
The film historian Richard Maltby, a world-famous expert on the history of Hollywood, is going to give three lectures at the Department of Film Studies. Students can register for the lecture by e-mailing Dr Jindřiška Bláhová (jindriska.blahova@ff.cuni.cz). Registration deadline: 8 November 2017.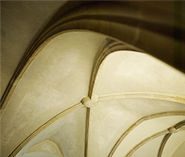 20 November 2017
An Honorary degree ceremony in which the title of doctor of economic sciences, honoris causa, will be awarded to Professor Christopher A. Sims, Ph.D. and the title of doctor of natural sciences, honoris causa, will be awarded to Professor Joseph Wang, D.Sc. SAIC Endowed Professor.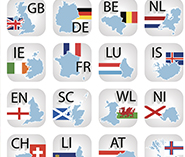 24 November 2017
Do you study law? Do you speak French? If yes, please have a look on the Moot court competition below. Etes-vous étudiant en droit ? Parlez-vous français ? Si oui, venez participer au concours de plaidoirie francophone : les inscriptions sont ouvertes.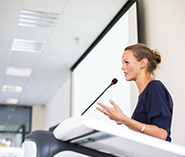 7 December 2017
Department of Ethnology, Faculty of Arts, Charles University cordially invites you to cycle of public lectures and screenings by dr. Iivi Zájedová. The central objective of the course is to give a comprehensive overview of Estonian folklore festivals process and role of festivals since the 19th century until today.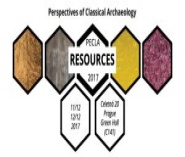 11 December 2017 – 12 December 2017
PeClA 2017 is a two‐day conference in Classical Archaeology and Classics aimed at postgraduate / doctoral students traditionally offering a space for presenting research results, discussion, and an exchange of ideas, in a friendly and supportive environment. This year's theme of the conference is RESOURCES: POWER AND CONNECTIVITY IN THE ANCIENT MEDITERRANEAN.