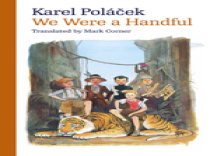 Foreign students, teachers and visitors of Charles University often come to the university bookshop in Celetná Street looking for English translations of Czech books which they can bring back home as a souvenir from Prague. You would not be wrong if your choice of such a token would be We Were a Handful, one of the most popular Czech books for children, written by Karel Poláček.
Author: Weronika Pukrop , 26 November 2016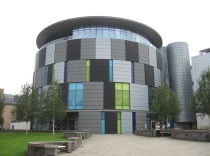 There are a number of big decisions that you have to make when becoming a university student, but none more so than what type of university you're going to study at, city based or campus based.
Author: Jack Baines , 5 November 2016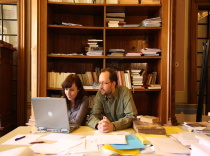 The European Office of Charles University has a long standing cooperation with the National Library of the Czech Republic. CU Erasmus students have the opportunity to join the library for internships that not only provide assistance to the community, but also enhance their career prospects and help them to gain vital experience.
Author: Luke Cowley , 26 October 2016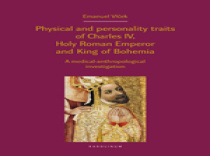 The year 2016 marks seven hundred years since Charles IV's birth in Prague, yet his presence is still very much felt around the city. Charles Bridge and Charles University are the two best known monuments founded by the King and a quick walk around the cobbled streets shows that he hasn't and won't be forgotten any time soon.
Author: Annabel Easton , 19 September 2016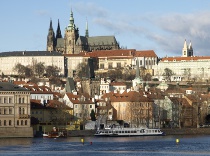 "To overcome prejudice, intolerance, and bigotry – and the suffering they cause – through the educational use of the Institute's visual history testimonies". This is the mission statement of The Institute for Visual History and Education, an archive filled to the brim with stories of some from of the world's biggest events.
Author: Ashley Crowson , 10 September 2016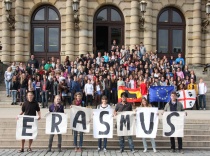 Students love to explore and the Erasmus programme has enabled more than 3 million European students to study in various countries throughout Europe in order to enhance their academic studies and many have chosen to come here at Charles University in Prague.
Author: Luke Hawker, 29 August 2016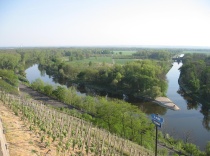 There are numerous student associations at Charles University that organise extra-curricular (read free-time) activities for the international or Erasmus students. When I was studying abroad myself, the existence of such events appeared very logical to me – there are international students at the university so you offer trips, country presentations or cinema and theatre clubs to them.
Author: Ivana Herglová, 12 July 2016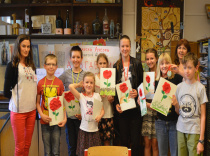 Mirena Vaseva is an Art Education Ph.D. student from Plovdiv University, Bulgaria, who joined the Faculty of Education in Charles University during her Erasmus study in the summer semester of 2015/2016. As an Art Education student it was an obvious choice for her to join the award winning Europe Meets School programme, a voluntary teaching programme of the Erasmus Club at the Faculty of Arts.
Author: Ivana Herglová, 28 June 2016