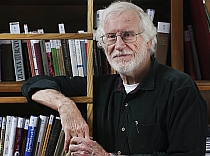 John M. Coggeshall is a professor of anthropology at Clemson University in South Carolina. As a cultural anthropologist, Coggeshall has spent his career researching American regional ethnic and social groups. He is the author of a seminal paper in the '80s examining gender roles in prison, and – most recently – an oral history called Liberia, South Carolina: An African American Appalachian Community.
Author: Jan Velinger, 25 May 2020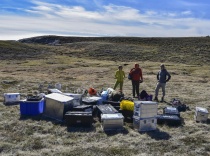 "I have actually never done anything else," is how Marek Stibal, who has been studying biological processes in glacial ecosystems for almost 20 years.
Author: Marcela Uhlíková, 11 May 2020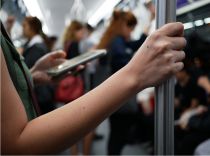 An investigation into the novel coronavirus (SARS-CoV-2) has examined how long it can survive on different surfaces. If someone touches a contaminated item – a set of keys, their phone, or even cash – can they get sick?
Author: Pavla Hubálková, 27 March 2020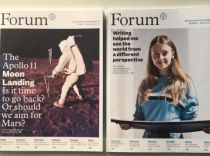 Readers find complete English issues of Forum Magazine in PDF format, including special issues, in our archive. We are looking forward to your suggestions for new topics for Forum Magazine.
25 April 2018