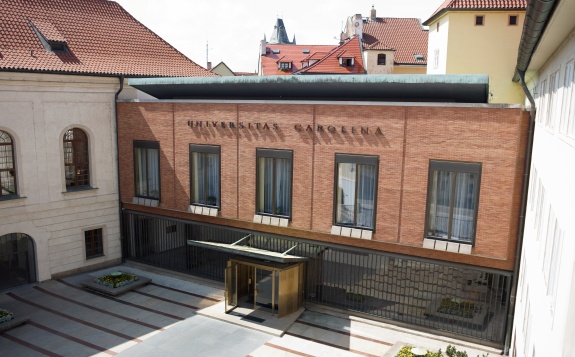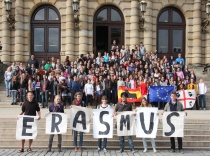 Students love to explore and the Erasmus programme has enabled more than 3 million European students to study in various countries throughout Europe in order to enhance their academic studies and many have chosen to come here at Charles University in Prague.
Author: Luke Hawker, 29 August 2016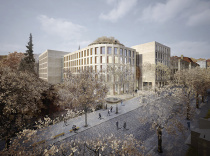 During a press conference on Monday the 1st of August, Charles University introduced the layout for the new research and educational centre in Albertov, Prague 2. The layout for this new campus building was decided through a challenging competition that was won by the studio Znamení čtyř – architekti (The Sign of Four – Architects). The second prize was awarded to the studio Atelier M1 architekti (Atelier M1 Architects).
Author: Ivana Herglová, 8 August 2016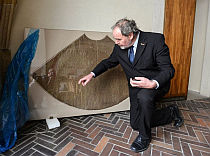 Within the cloister of Karolinum, the main seat of "Universitas Carolina" in the heart of Prague's Old Town, hangs a large yet modest, heavy grey curtain. Behind it sits a wonderous trove of paintings, engravings, chronicles, reliquaries and treasures of a bygone age. Huge canvases adorn the walls, depicting ancient battles and gatherings, all with a central, noble figure: Charles IV.
Author: Sam Ellison, 21 July 2016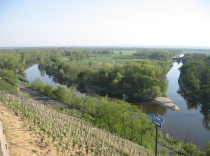 There are numerous student associations at Charles University that organise extra-curricular (read free-time) activities for the international or Erasmus students. When I was studying abroad myself, the existence of such events appeared very logical to me – there are international students at the university so you offer trips, country presentations or cinema and theatre clubs to them.
Author: Ivana Herglová, 12 July 2016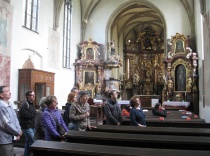 On Saturday 14th May 2016 it was exactly 700 years since the birth of Charles IV, the Bohemian king and Roman emperor, who founded Charles University in Prague on 7th April 1348. In the spring of the same year, Charles IV also published the foundation charter (8th March 1348) and laid the first stone of the walls of the new city of Prague (26th March 1348).
Author: Ivana Herglová, 26 May 2016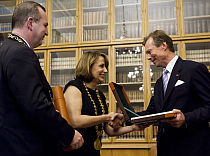 Henri, the Grand Duke of Luxembourg, was awarded the international Charles IV Prize in Karolinum - the historical seat of Charles University - on Friday 13th May 2016. This prize is awarded to personalities of importance who have achieved significant recognition in Europe through their cultural, scientific or political work, and have contributed to the positive direction of the current civilisation.
Author: red., 15 May 2016