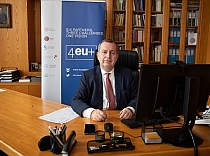 This week saw the holding of the annual meeting of the 4EU+ Alliance that brings together the talents of six top schools, including Charles University.
Pavla Hubálková, 19 November 2020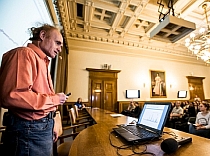 Well-known evolutionary biologist and parasitologist Jaroslav Flegr, who teaches at CU's Faculty of Science, anticipated in August that things weren't going to go the way we hoped regarding the coronavirus. As of last week, cases jumped to record levels in the Czech Republic.
Jan Velinger, 15 September 2020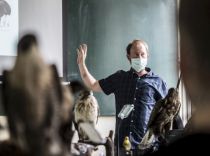 A number of deadly viruses are believed to have originated in bats, including Ebola and the original SARS. The indications are that the novel coronavirus SARS-Cov-2 also made the jump from bats, most likely through an intermediary species.
Jan Velinger, 4 June 2020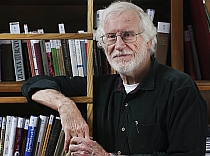 John M. Coggeshall is a professor of anthropology at Clemson University in South Carolina. As a cultural anthropologist, Coggeshall has spent his career researching American regional ethnic and social groups.
Jan Velinger, 25 May 2020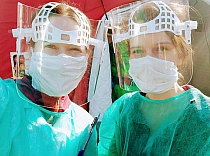 The COVID-19 pandemic has brought out large numbers of volunteers across the country, offering help in a time of unprecedented crisis.
Jan Velinger, 21 April 2020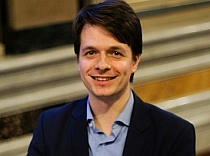 As the coronavirus continues to strangle the world in its grip, it has grown apparent that an important tool is the introduction of smart quarantines
Jan Velinger, 6 April 2020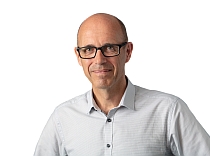 Work groups from six universities within the 4EU+ European university alliance met recently in Copenhagen to move forward with some of the project's key aims.
Jan Velinger, 9 March 2020
Between Two Ages is the sub-caption of a new exhibition which opened at Charles University on Wednesday, marking the reign of Czech King Wenceslas IV, on the 600th anniversary of his death, a monarch who bridged the period of prosperity under his father, Charles IV, and religious and social upheaval which followed.
Jan Velinger, 19 September 2019