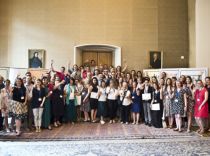 Few doubt the importance of social and technological innovation projects; in a period of ever-evolving playing fields or shifting sands, it is more important than ever that good ideas don't fall the wayside.
Jan Velinger, 2 July 2019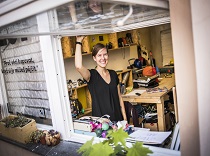 If you're planning your first camping weekend in years but your tent isn't as waterproof as it once was or - by contrast – you have a food processor doing virtually no slicing and dicing but just gathering dust at home, try saving both time and money by visiting Kampus Hybernská. Donate what you no longer need and borrow an item you do, at the Kampus' very own Library of Things.
Jitka Jiřičková, 20 June 2019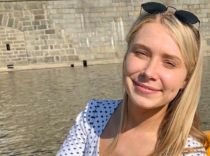 What led me to Charles University as an Erasmus student was geography. But not only as my discipline of study, but the characteristics of the city it was located within.
Molly Fergus, 7 June 2019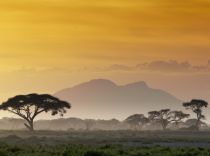 The Centre of African Studies, founded on May 15th, 2019 brings together experts and academics from all over the Czech Republic studying Africa from a wide range of perspectives - from zoology through natural science to political science and linguistics.
Jan Velinger, 4 June 2019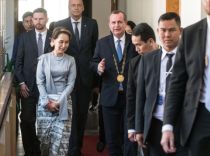 Myanmar's Aung San Suu Kyi has begun a three-day visit to the Czech Republic. After meeting for talks with the prime minister, Ms. Suu Kyi was hosted by Charles University on Monday afternoon.
Jan Velinger, 3 June 2019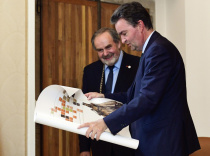 Georg Habsburg-Lothringen, the grandson of Karl I, the last Austrian emperor, was an honoured speaker at Charles University this week. On the occasion of his visit, he gave a lecture about Europe, Central Europe and the European Union. Also central were EU perspectives post-Brexit and the impact of the recent elections to the European Parliament.
Kamila Kohoutová, 31 May 2019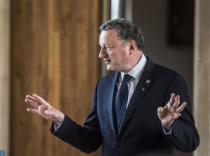 Monday saw the start of a two-day meeting of Charles University's International Advisory Board (IAB) Meeting evaluating research and future progress at the institution on a number of different fronts. On the agenda, for example, were the university's Primus program for funding exceptional young scientists as well as the work and progress of individual faculties. ...
Jan Velinger, 24 May 2019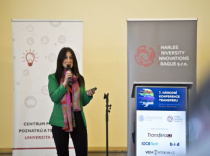 Charles University's Centre for Knowledge and Technology Transfer (CPPT) and subsidiary Charles University Innovations Prague hosted the 7th National Knowledge and Technology Transfer Conference in the Czech capital last week.
Jan Velinger, 20 May 2019