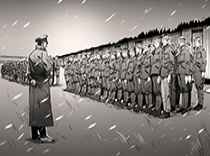 The game Attentat 1942, developed by Czech researchers, is currently competing in one of the most prestigious competitions of the gaming industry, 2018 Independent Games Festival Awards. Attentat 1942 was nominated together with five other games from all over the world. The awards will be announced on March 21 in San Francisco.
Author: red., 7 February 2018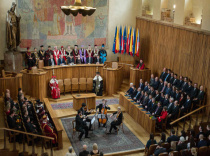 Robert Plaga, Minister for Education, Youth and Sports, gave appointment letters to new professors on January 22, 2018. Out of 52 new holders of the highest educational degree in research and art, most came from Charles University.
Author: Marcela Uhlíková, 2 February 2018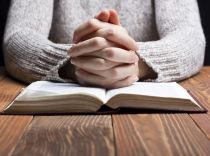 The researchers from the Department of Social Geography and Regional Development at the Faculty of Science, Charles University, have just finished a unique project. Experts and general public can now take a look at dozens of maps created by the team, and learn about the regional distribution of religious beliefs in Czechia as self-declared by the citizens after 1989.
Author: Helena Zdráhalová, 30 January 2018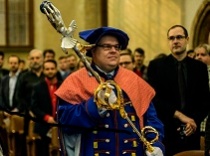 Twenty-five years after it was founded, the Faculty of Social Sciences at Charles University finally has its own insignia. So far, the students making their matriculation and graduation wows had to swear on the scepter borrowed from the Faculty of Arts.
Author: Kamila Kohoutová, 21 January 2018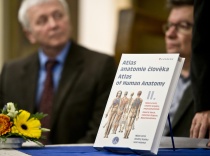 On Wednesday, January 10, Atlas anatomie člověka II (Atlas of Human Anatomy, part II) was launched in the Academic Club of the First Faculty of Medicine, in Faust House. Three years after the publication of the first part, the original Czech publication is finally complete.
Author: Marcela Uhlíková, 14 January 2018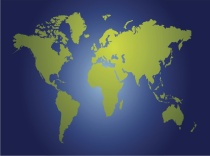 In preparation for his upcoming book Professor Dennis Smith, currently residing at the University of Loughborough, has been giving a series of lectures on various political concepts in the context of their socio-political roots.
Author: Chris Grosset, 25 November 2017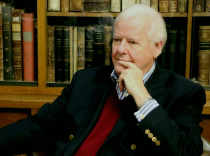 Os Guinness is an author and social critic who gave a talk at the Faculty of Arts of Charles University on Monday 6th November 2017 with the sole topic of 'the truth' and what role it can play in modern society. What the description of the event and the beginning of the talk both shared in common was an emphasis on the history of the speaker and on the history of the subject matter.
Author: Chris Grosset, 18 November 2017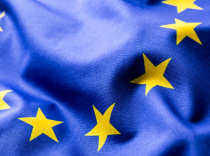 Recently I attended two lectures where guest speakers, Tomáš Klvaňa and Dennis Smith, gave insight into their perspective on Brexit and the European Union. And though both topics have already been heavily discussed, its relevance remains. 
Author: Melis Omalar , 16 November 2017