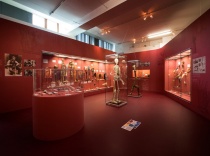 Man-made Man – Technology and Medicine is an exhibition which has been on at the National Technical Museum in Prague for ten months and shall end on May 27, 2018. This exhibition, which was prepared in co-operation with Charles University and the National Medical Library of the Czech Republic, explores the advancement that humans have made with prosthesis and all other uses of technological substitutes across various fields of medicine.
Author: Philippa Neill, 23 March 2018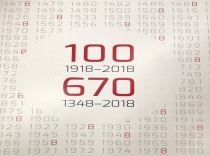 To celebrate the centenary year of the formation of Czechoslovakia, Charles University's exclusive calendar is a combination of the pivotal history of both the State and the University. The year 1918 was crucial to both institutions, as Czechoslovakia was formed, and Charles University took its present name.
Author: Lily Fairbairn, 23 March 2018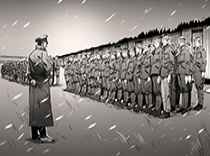 The game Attentat 1942, developed by Czech researchers, is currently competing in one of the most prestigious competitions of the gaming industry, 2018 Independent Games Festival Awards. Attentat 1942 was nominated together with five other games from all over the world. The awards will be announced on March 21 in San Francisco.
Author: red., 7 February 2018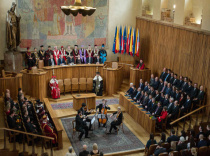 Robert Plaga, Minister for Education, Youth and Sports, gave appointment letters to new professors on January 22, 2018. Out of 52 new holders of the highest educational degree in research and art, most came from Charles University.
Author: Marcela Uhlíková, 2 February 2018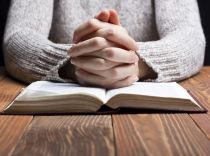 The researchers from the Department of Social Geography and Regional Development at the Faculty of Science, Charles University, have just finished a unique project. Experts and general public can now take a look at dozens of maps created by the team, and learn about the regional distribution of religious beliefs in Czechia as self-declared by the citizens after 1989.
Author: Helena Zdráhalová, 30 January 2018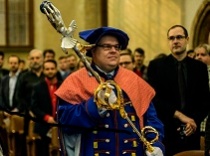 Twenty-five years after it was founded, the Faculty of Social Sciences at Charles University finally has its own insignia. So far, the students making their matriculation and graduation wows had to swear on the scepter borrowed from the Faculty of Arts.
Author: Kamila Kohoutová, 21 January 2018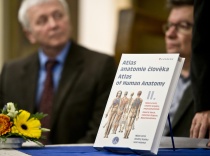 On Wednesday, January 10, Atlas anatomie člověka II (Atlas of Human Anatomy, part II) was launched in the Academic Club of the First Faculty of Medicine, in Faust House. Three years after the publication of the first part, the original Czech publication is finally complete.
Author: Marcela Uhlíková, 14 January 2018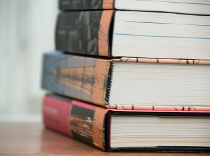 On December 15, 2017, the Faculty of Arts of Charles University hosted a lecture "Confucian Humanism and Religion" by Professor Ming-huei Lee from the Institute of Chinese Literature and Philosophy of the Academia Sinica in Taipei, the national academy in Taiwan. In the popular lecture series organized by the National Central Library of Taiwan and the Taiwanese Center on Chinese studies, this is the third event held at Charles University's Faculty of Arts since its start in 2015.
Author: Melis Omalar, 1 January 2018