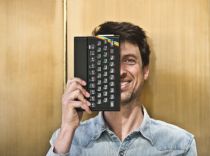 PCs were almost impossible to get in 1980s Czechoslovakia but microcomputers proved a different matter. As so-called micros were slowly smuggled into the country and hobby programming quickly caught on, enthusiasts soon coded all manner of computer games. Under the radar of the authorities, some subtly - and others rather daringly – mocked the socialist regime.
Jan Velinger, 11 September 2019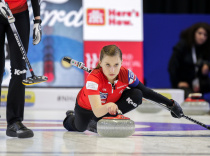 The Czech Women's Curling team ranks 10th in the world rankings and last year finished sixth in the World Championship. The Faculty of Sciences' Alžběta Baudyšová – who is completing her degree and says she hopes to teach and work as a trainer one day – for now she also is totally focussed on getting the best results in a cool sport referred to as "Chess on Ice"
Marcela Uhlíková, 28 August 2019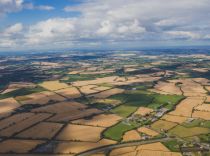 Earlier this month, the UN's Intergovernmental Panel on Climate Change released its Special Report on Climate Change and Land, mapping the state of the environment. The report focussed specifically on terrestrial ecosystems and how they are acted upon by - and at the same time contribute to - global warming.
Jan Velinger, 23 August 2019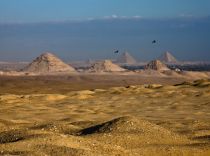 The Czech Institute of Egyptology at Charles University's Faculty of Arts is launching a new trademark to designate products and technologies able to tackle "extreme conditions" found at the institute's archaeological concession in Abusir, Egypt and expeditions in Sudan.
Marcela Uhlíková, Jan Velinger, 14 August 2019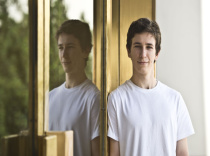 He is a student at the Faculty of Science's Department of Geography and is extremely intelligent. As in off the charts: an IQ of 160+. Radek Pileček. A young man known for having cast doubt on elections results and who came in second in the 'Smartest Czech' competition.
Marcela Uhlíková, 24 July 2019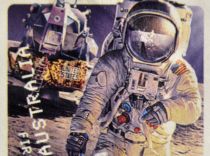 The moon has fascinated us for most of recorded history: a guiding light on dark seas, a sacred disk illuminating the heavens, a symbol of the unattainable, a god. For most of human existence, its stark, cratered surface remained impossibly beyond reach. All that changed 50 years ago, on July 20, 1969. As some 500 million people watched a live televised broadcast (the largest ever TV audience at the time), the commander of the Apollo 11 mission Neil Armstrong emerged from the Lunar Module called the Eagle and – in his NASA spacesuit - became the first man in history to step onto the Moon's dusty surface.
Jan Velinger, 19 July 2019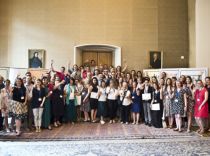 Few doubt the importance of social and technological innovation projects; in a period of ever-evolving playing fields or shifting sands, it is more important than ever that good ideas don't fall the wayside.
Jan Velinger, 2 July 2019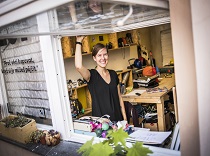 If you're planning your first camping weekend in years but your tent isn't as waterproof as it once was or - by contrast – you have a food processor doing virtually no slicing and dicing but just gathering dust at home, try saving both time and money by visiting Kampus Hybernská. Donate what you no longer need and borrow an item you do, at the Kampus' very own Library of Things.
Jitka Jiřičková, 20 June 2019