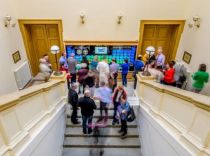 "You hear lots of good ideas over a lifetime but when an idea becomes reality, that's truly exceptional," is how Jiří Zima, dean of Charles University's Faculty of Science, sums up the installation of an exceptional interactive Periodic Table at the Chemistry Institute found in Albertov in Prague.
Marcela Uhlíková, Photography: Petr Jan Juračka, 18 March 2019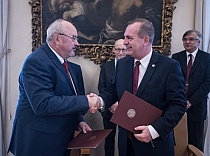 The editorial team of the Forum magazine is publishing its summary of the past year for the second time. Last year's summary paid tribute to the largely unsung and unseen staff at the Rectorate without whom the university could not function, This year Forum magazine decided to pay tribute to a dozen significant personalities on the Czech scientific scene. Once again a non-traditional method was chosen to profile them.
1 January 2019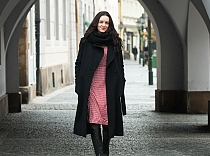 Pavla Horáková is well-known in literary circles as a respected translator, reporter for Czech Radio, and author. Her new novel called Teorie podivnosti (A Theory of Strangeness) received very positive reviews and has become a much sought-after title this holiday season.
Jan Velinger, 21 December 2018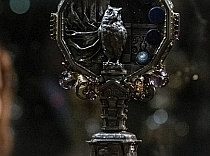 Visitors to the Czech capital and Charles University have an opportunity to see a unique exhibition on at the Carolinum until the end of January 2019. On view are some of Charles University's rarest treasures, such as the university's founding document and its historic seal and insignia. The exhibition is free.
Marcela Uhlíková and Jan Velinger, 18 December 2018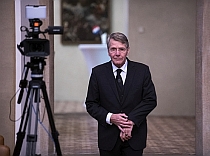 Prague's Charles University is proud to have hosted its first Cleveringa lecture at the Patriotic Hall this week, commemorating a famous courageous protest speech by Professor Rudolph Pabus Cleveringa on November 26, 1940 at Leiden University against the dismissal of Jewish colleagues. The speech led to a student strike and closure of the university by the Nazis.
Jan Velinger, 26 November 2018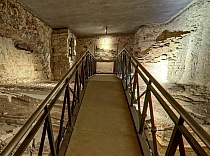 Prague's Charles University has joined the European heritage organisation Europa Nostra, founded in 1963. For more than 50 years, the organisation's aim has been to help protect significant cultural heritage sites such as the university's St. Wenceslas Rotunda - recognised in an official ceremony earlier this year.
21 November 2018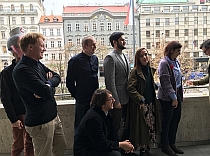 Few national holidays are more significant in the Czech Republic than November 17 - marking two major events in their history 50 years apart: the murder of Czech students by the Nazis in 1939 and the harsh repression that followed, and the start of the Velvet Revolution in 1989 that brought down totalitarianism in Czechoslovakia.
Jan Velinger With additional reporting by Molly Fergus, 17 November 2018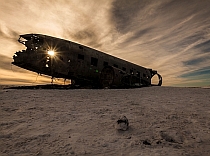 This weekend (November 3-4) saw the Frame Comics Festival, a two-day celebration of indie comics, held at the Carolinum. If you are a fan of personal stories, more niche artistic approaches and original graphic novels and children's books, this was the perfect chance to meet international authors and artists. And pick up a book for a loved one or a friend.
Jan Velinger, 3 November 2018