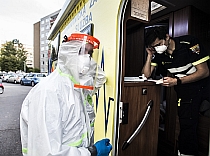 Med students from Charles University have wasted no time responding to the resurgence of Covid-19 in the Czech Republic, helping once again in hospitals and in the field. Among tasks where they are making a difference, is testing for the deadly virus that has continued to return across Europe since mid-September.
Martin Rychlík, Jan Velinger, 23 October 2020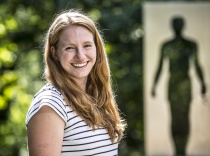 Lenka Štěrbová began swimming when she was four; 12 years later, she became the youngest Czech to swim the English Channel. Today, she dreams of taking on the Channel again but just a little later in her sports career. This time there and back.
Marcela Uhlíková, 3 September 2020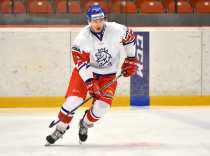 CU student and Slavia Prague hockey player Jaroslav Brož had never had such a long break: not until the outbreak of Covid-19. As the country locked down in March, no one knew what would come next.
Jiří Novák, 19 August 2020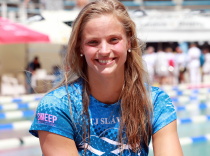 Originally, Charles University's Simona Kubová had hoped to be competing this summer for her first Olympic medal in Tokyo. The coronavirus pandemic, however, saw an end to that.
Jiří Novák, 13 August 2020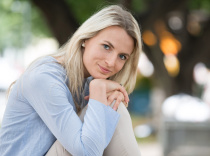 Originally, she wanted to be a ballerina but 24-year-old Lucie Ledvinová, a fifth-year student at CU's First Faculty of Medicine, choose field hockey cleats over pointe shoes. Ledvinová, who is with the top flight club SK Slavia Prague, has been playing the game since she was a pre-schooler.
Marcela Uhlíková, 29 July 2020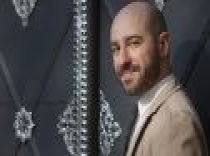 Italian scientist Alessandro Testa has already written three book-length monographs. The works, published in Italian, focus on the relationship between ancient myths and modern mythology, folk carnivals and the history of religiosity in the region he himself comes from.
Martin Rychlík, 10 June 2020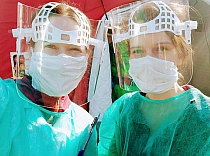 The COVID-19 pandemic has brought out large numbers of volunteers across the country, offering help in a time of unprecedented crisis.
Jan Velinger, 21 April 2020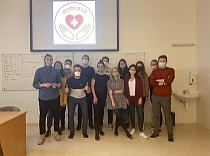 Students at Charles University's medical faculties wasted little time pooling their strengths in the face of the emerging crisis.
Jan Velinger, 19 March 2020