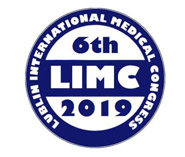 28 November 2019 – 30 November 2019
On behalf of the Students' Scientific Society of Medical University of Lublin, we are delighted to invite you to participate in "6th Lublin International Medical Congress for Students and Young Doctors" that will take place from the 28th to the 30th of November 2019 at Collegium Maius and Collegium Pathologicum. We expect more than 250 participants from all over the world! Main language of the conference is English, so please take it into consideration, when preparing and presenting your work.


5 December 2019 – 7 December 2019
The theme of the sixth interdisciplinary Prague Media Point Conference is What's Working. Numerous events have been held lamenting the plight of the media in the modern world. Much less attention has been paid to what's actually working, but examples do exist and they will be hightlighted at the conference. Special regional focus will be given to Central and Eastern Europe, though we look forward to covering trends from other parts of the world. Submit your abstracts by May 15, 2019.