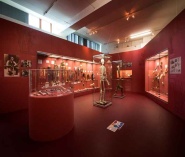 10 May 2017 – 4 March 2018
The exhibition introduces the visitor not only to the history and the present of prosthetics as a specific field, but also to the use of technological substitutes across all fields of medicine. It uncovers ample collaboration of experts in medicine, electronics, cybernetics, mechanics, statics, design, and other fields, which precedes the development of unique prostheses and makes it possible.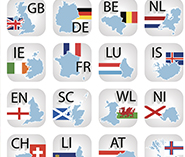 24 November 2017
Do you study law? Do you speak French? If yes, please have a look on the Moot court competition below. Etes-vous étudiant en droit ? Parlez-vous français ? Si oui, venez participer au concours de plaidoirie francophone : les inscriptions sont ouvertes.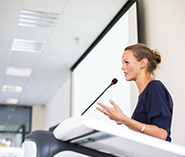 7 December 2017
Department of Ethnology, Faculty of Arts, Charles University cordially invites you to cycle of public lectures and screenings by dr. Iivi Zájedová. The central objective of the course is to give a comprehensive overview of Estonian folklore festivals process and role of festivals since the 19th century until today.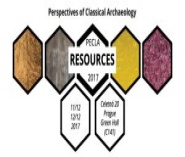 11 December 2017 – 12 December 2017
PeClA 2017 is a two‐day conference in Classical Archaeology and Classics aimed at postgraduate / doctoral students traditionally offering a space for presenting research results, discussion, and an exchange of ideas, in a friendly and supportive environment. This year's theme of the conference is RESOURCES: POWER AND CONNECTIVITY IN THE ANCIENT MEDITERRANEAN.