Jan Velinger • foto: Jan Velinger, Barbora Holienčinová • 17 August 2020
Charles University, private sector, develop new test for Covid-19 and flu
Test will provide results in roughly an hour, Rector Tomáš Zima says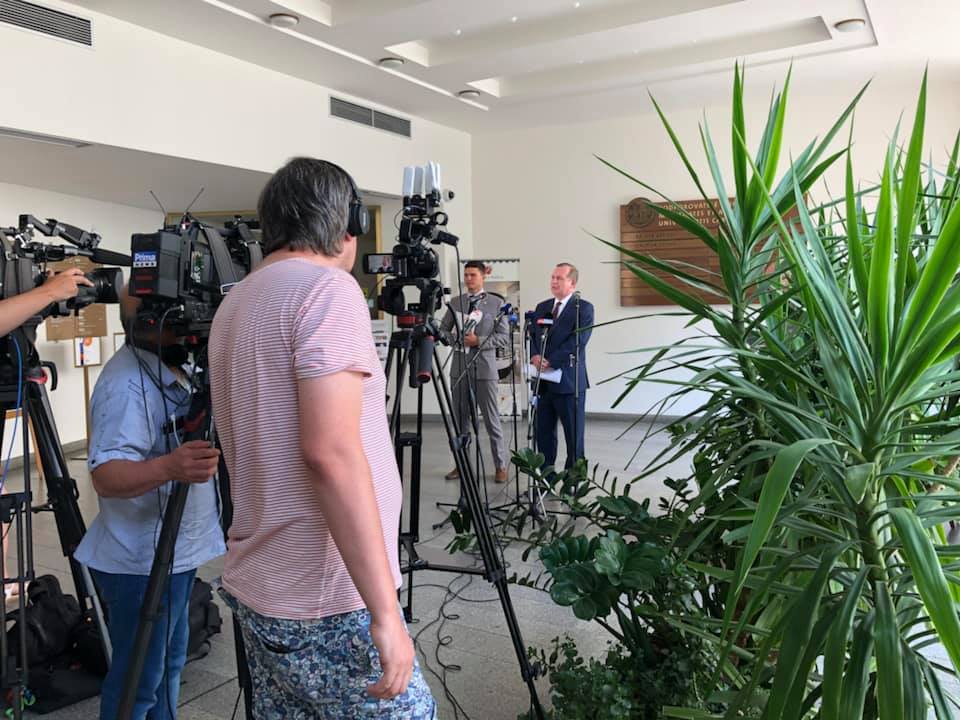 Rector Tomáš Zima speaks to reporters on Monday, August 17, 2020, about a new test for Covid-19 jointly produced by a team at Charles University.
A team of researchers from Charles University's First Faculty of Medicine headed by Professor Stanislav Kmoch, together with the private sector firms ZVK Career, Generi, and Spadia), have developed a new test for flu and Covid-19 which should be available in September. The test identifies infections of the two dominant flu strains (A and B) and Covid-19 (the disease caused by the novel coronavirus).
Significantly, it should cut down the waiting period for results from two hours to around one, CU's Rector Tomáš Zima confirmed. While a price has yet to be decided, the test will not cost more than 1,700 crowns (the equivalent of around 65 euros), the rector added.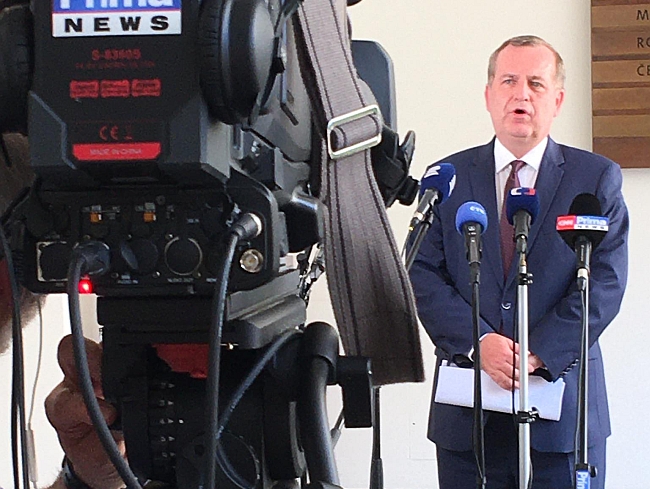 Rector Tomáš Zima takes questions from reporters about the new test for Covid-19 and flu strains. August 17, 2020.
Charles University will release further details in September ahead of the launch.
Quicker test results are important because they can limit the spread of Covid-19; at the same time, identifying the flu strains will rule out "false alarms" which would otherwise require patients to remain in quarantine.