Marcela Uhlíková • 3 September 2020
Swimmer Lenka Štěrbová: New challenges, med school, and volunteering in the time of Covid
At 16, she was the youngest Czech to swim across English Channel
Lenka Štěrbová began swimming when she was four; 12 years later, she succesfully swam across the English Channel. After just turning 16! Today, she dreams of taking on the Channel again but just a little later in her sports career. This time there and back.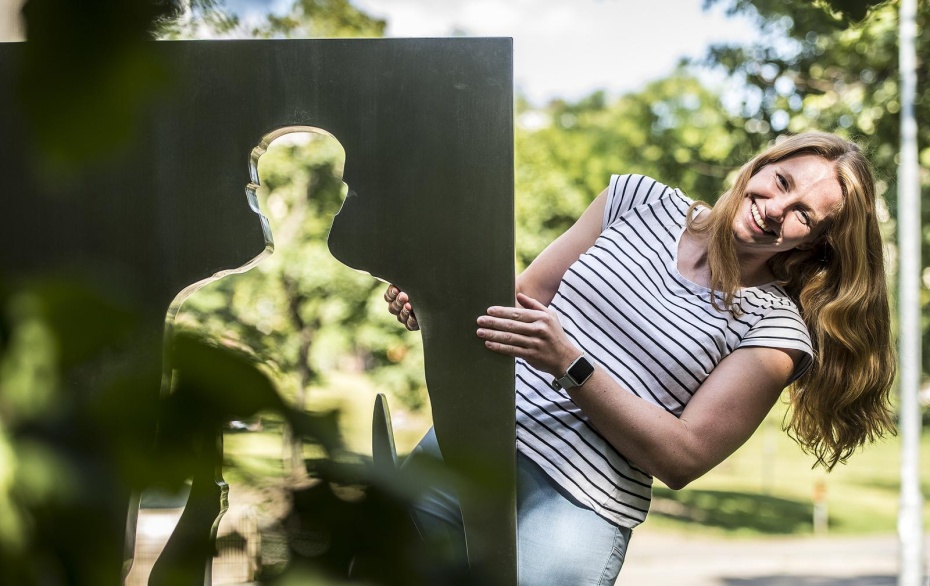 When I met with the med student and swimmer recently in Prague, she had just completed her final exam to wrap up her third year of studies. Characteristic of the athlete? Her constant smile and quick laugh. Long-distance swimming is still her passion 10 years after she first took on the Channel (which Štěrbová swam in nine hours and twenty-two minutes).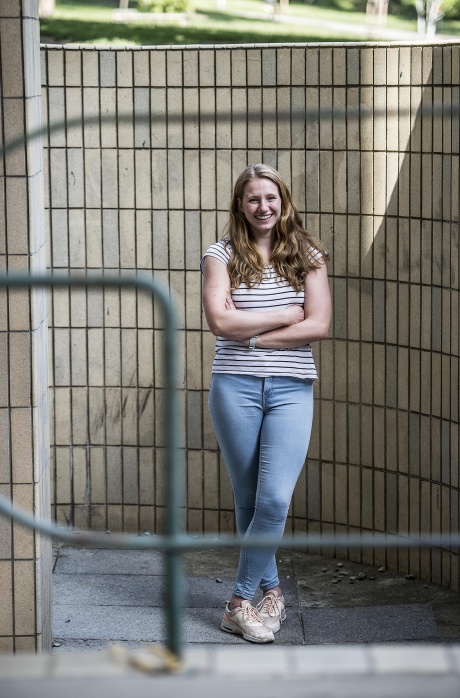 What are important factors when you plan something such as this? You can't just pick any spot and jump in, right?
(laughs) No, definitely not. There are two associations which coordinate activities in the English Channel, providing navigational support and help from a pilot and team on their boat on the water. Swims are scheduled between June and October, and the period is divided into days when the current is weaker (only about 10 days in all) and when it is stronger. There are four positions to start from – my pilot on the Channel was Reg Brickell and I had position No. 1 booked almost three years in advance. I used to joke that my parents decided I would swim across the Channel before I was even born! [Editor's note: Šterbová's mum was a champion swimmer and her father is a trainer].
The idea was that I would swim right after my 16th birthday on August 8 – I had to be 16 which is the minimal age. Up to five swimmers can book with one pilot, but high winds mean you often don't even get in the water. It was sunny but windy conditions meant I didn't go in August and the whole family left Dover after a week. So I waited for a call from the pilot, telling me it was on!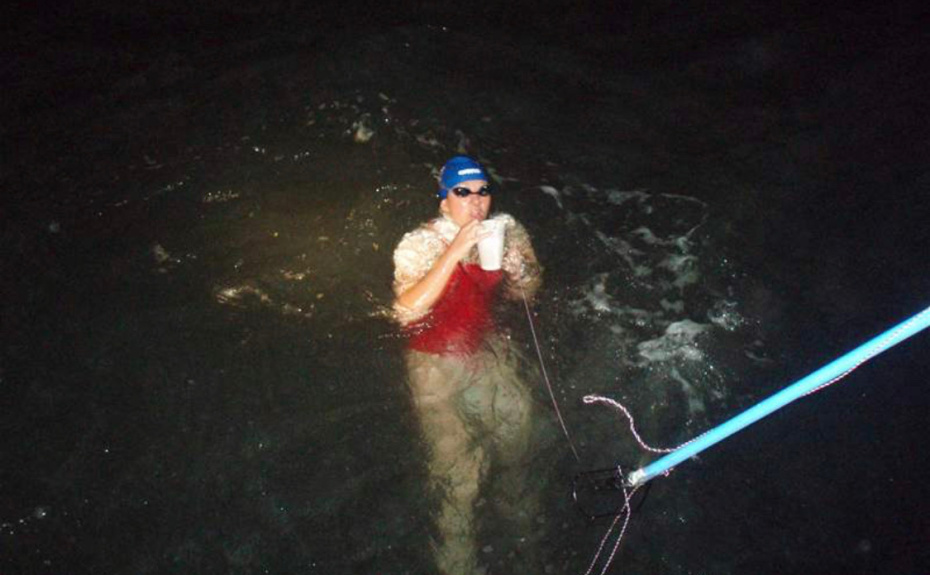 I remember the media reporting on your time of 9 hours and 22 minutes; experts said that if you had had better conditions you could have attacked the eight-hour mark. They also said that the last few metres to the French shore were rough…
Swims are always from England to France. I'm not sure why, maybe it's a diplomatic issue, but the fact of the matter is the currents on the French side are the strongest. It would be easier to tackle those right at the start, when you are fresh, rather than when you have almost the complete swim behind you. To reach the shore, you are drawing on your last remaining strength.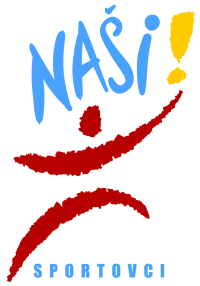 Reg Brickell let me start at 3:33 CET and the water had a temperature of 17 degrees Celsius. The first three and a half hours I swam in pitch black. Small fish were attracted to lights of the boat and to strips on my suit and goggles. I had to avoid a jellyfish which was the one unpleasant thing. As light grew in the sky, it felt as if I was on a tour boat or an excursion but around 10 kilometres from the French shore things got a lot more difficult. Waves and strong side winds and the current began to impede my progress and for a long time I was stuck swimming on the spot and at one point was pushed back further.
I read that your pilot, Reg, called on you to heighten your frequency and push yourself to the max, to reach the destination of Cap Gris…
I had to work as hard as I could, otherwise I wouldn't be surprised if I would be taken all the way to Belgium or the Netherlands (laughs). Reg Brickell had my absolute trust and there was no way he would push into a battle lost in advance. The breakers on the French shore were so strong that the referee allowed a small discretion in the rules – to stretch out my hand to touch the shore as opposed to standing on firm ground. But I didn't hear it over the noise of the surf. It took me about two minutes to just climb out onto the nearest piece of rock.
.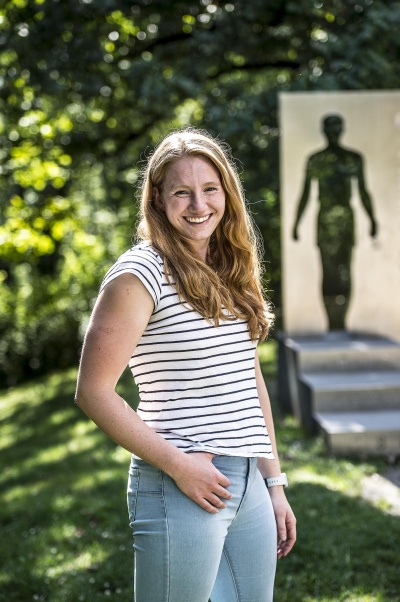 Is having a good pilot one of the cornerstones of success?
Reg Brickell is very experienced and has a very high success rate: he has my father's absolute trust and he worked, for example, with the first Czechoslovak swimmer to cross the Channel in 1988, Lída Jelínková. There was never any question of going with anyone else. Reg was extremely well-prepared, he knew my strengths and what I could manage and that I was fast enough to make my way through stronger currents. Afterwards I got an award recognising I had conquered the Channel with the strongest recorded currents in 27 years!
Is it true you want to take on the Channel again – but not just one way but also back?
It's an idea for near the end of my sports career. I want to and I want to leave it until the end because I think it'll be very hard to recover from the endeavour. (laughs)
What do you think about when long-distance swimming?
Yuck, a fish, yuck, a fish! (laughs)
How do you relax when you're not in the water?
Usually through something cultural: I am so tight for time that I love it when I can go to the cinema, the theatre, a nice café… I could do that a lot.
Is it hard to combine medicine and a world-class swimming career?
It can be, especially when daily training starts at 5:50 in the morning. I admit, I've slept through a few lectures. On the other hand, when you get up that early, you don't miss class. By now though, I know how things work at the faculty and I know how to better organise my time. Things have become easier.
What did you gain and what did you lose during the height of the pandemic?
Like a lot of volunteer med students, I spent most of the time at a testing area at Bulovka Hospital. I am volunteering even now. And during that time I also had my first entire month off from swimming since I was 10! I got a lot of rest and it gave me new spark now that I am back in the pool. Online or distance learning also helped me a lot and I was able to save time, listening to lectures, for example, in the car. It was very effective.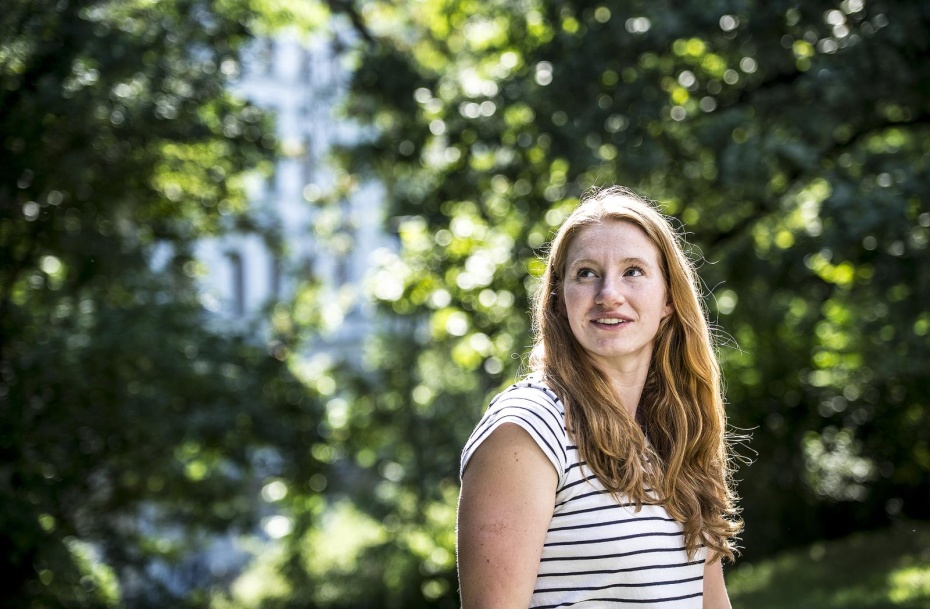 How do you see your future when it comes to medicine?
I can see myself in a surgical field, maybe even ER, as well as being a sports medicine doctor. I have a coaching licence as well and could see myself as, say, accompanying national team swimmers to meets, that would make sense for me. But I'm still looking around; I definitely am not giving up competition for now. I couldn't live without splashing in the water at least a couple times a week.
Lenka Štěrbová (26)
Comes from Pardubice, East Bohemia. Began swimming at the age of four and competing on open water at the age of 10. Currently swims long-distance for Sport Club Plavecký Areál Pardubice. Besides successfully conquering the English Channel at 16, Štěrbová has swum in seas all around the world. One of her top results in competition was 11th spot in the 25 kilometres at the World Championships at Lake Balaton in Hungary in 2017. The front crawl is her usual choice on long swims. She is now in her fourth year at the Third Faculty of Medicine at Charles University.
Original article in Czech