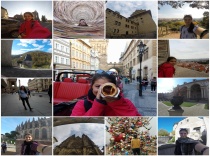 Hello, dear reader! Welcome aboard. Make yourself comfortable because the cruise begins its journey in a few minutes. In the meantime, let me tell you what this trip will be about. If you are expecting a high school style essay, I am sorry to disappoint you, but you bought a ticket for a wrong ship. This excursion is all about heroes, kings, castles and monsters. Sounds fascinating, right?
Timea Udvarhelyi, 20 December 2017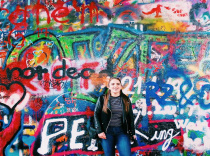 This article is a submission for the "30 years of the Erasmus Programme" competition organised by the European Office of Charles University. It was written by Melis Omalar, a Political Science student from Brunel University London, currently hosted by the Faculty of Social Sciences of Charles University. The formatting of the piece is on purpose.
Melis Omalar, 5 December 2017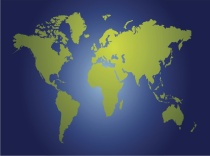 In preparation for his upcoming book Professor Dennis Smith, currently residing at the University of Loughborough, has been giving a series of lectures on various political concepts in the context of their socio-political roots.
Chris Grosset, 25 November 2017
Erasmus was the name of the dorky child of a German-speaking physics teacher at my school. This is what Erasmus firstly means to me: dungarees and schwarzbrot. But then, this was nothing unusual for my school, the European school, where about a quarter of the students fitted that description – including me, depending on how my mother was feeling when she was making my lunch for me.
Flynn Faithfull, 22 November 2017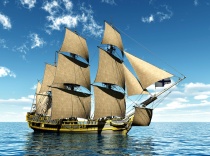 William O'Reilley, a senior lecturer in Early Modern History at the University of Cambridge presented a lecture on November 6 on his upcoming book 'Selling Souls. Trafficking German migrants, Europe and America, 1648–1780.'
Philippa Neill, 20 November 2017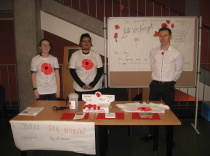 Remembrance Day, also known informally as Poppy Day, is a day of memorial in the Commonwealth of Nations. The day was inaugurated by the British King George V in the year 1919 and is also a day of remembrance for many non-Commonwealth countries. The 11th of November is the day most countries recall the end of the hostilities of World War One in 1918.
Kashmeera Poona, 18 November 2017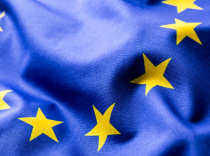 Recently I attended two lectures where guest speakers, Tomáš Klvaňa and Dennis Smith, gave insight into their perspective on Brexit and the European Union. And though both topics have already been heavily discussed, its relevance remains. 
Melis Omalar , 16 November 2017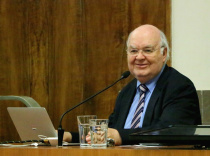 On Thursday 2nd November 2017, the Law Faculty building of Charles University played host to a talk given by prestigious Professor of Mathematics at Oxford University John Lennox. The lecture was organised by students of Charles University themselves alongside the Faculty of Arts.
Georgia Moss, 4 November 2017