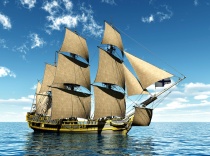 William O'Reilley, a senior lecturer in Early Modern History at the University of Cambridge presented a lecture on November 6 on his upcoming book 'Selling Souls. Trafficking German migrants, Europe and America, 1648–1780.'
Philippa Neill, 20 November 2017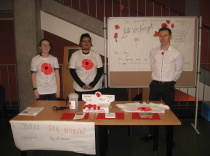 Remembrance Day, also known informally as Poppy Day, is a day of memorial in the Commonwealth of Nations. The day was inaugurated by the British King George V in the year 1919 and is also a day of remembrance for many non-Commonwealth countries. The 11th of November is the day most countries recall the end of the hostilities of World War One in 1918.
Kashmeera Poona, 18 November 2017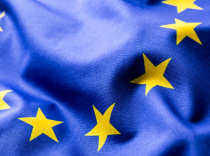 Recently I attended two lectures where guest speakers, Tomáš Klvaňa and Dennis Smith, gave insight into their perspective on Brexit and the European Union. And though both topics have already been heavily discussed, its relevance remains. 
Melis Omalar , 16 November 2017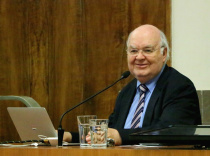 On Thursday 2nd November 2017, the Law Faculty building of Charles University played host to a talk given by prestigious Professor of Mathematics at Oxford University John Lennox. The lecture was organised by students of Charles University themselves alongside the Faculty of Arts.
Georgia Moss, 4 November 2017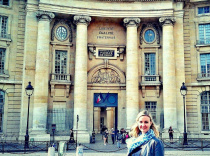 Making the decision to spend a year away from home to study at a university in another country is a big step for a student, but is a choice available to many thanks to the Erasmus programme which celebrates its 30th anniversary this year. The ability to study abroad not only means students can learn how education differs elsewhere but also enables them to experience different cultures as well as character-building that could shape a lifetime.
Chloe Hewitt, 2 November 2017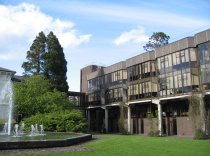 The Erasmus programme celebrates the 30th anniversary of its existence this year. Charles University approached several of its former Erasmus students to share their experience with the programme. Diana Rálišová spent her Erasmus semester in Limerick, Ireland.
Ivana Herglová, 27 October 2017
The Erasmus Project celebrates its 30th year in 2017, and 2018 will be the 20th year of it operating in the Czech Republic. Ollie Heppenstall explores its history, impact and what the future might hold for this incredible organisation.
Ollie Heppenstall , 12 October 2017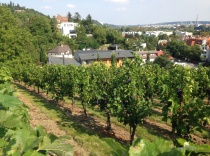 Over 150 Erasmus students heading for Prague for a term or a year of study at Charles University will find themselves living in Trója in the northern part of the city, the location of the 17th November Hall of Residence. Harry Rogers takes a look around an area that boasts not only cheap rooms in the university's halls of accommodation but also some of the top tourist attractions with magnificent views across the city.
Harry Rogers, 20 September 2017