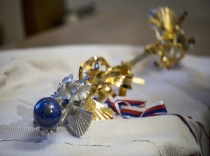 The New Mace and Ceremonial Gown exhibit held from the 19th January until 20th February 2018 in the Cloister of the Karolinum, the central point of Charles University nestled in the centre of Prague, showcased the Faculty of Social Sciences new ceremonial mace and gown. The ceremonial mace plays an important role in the graduation and matriculation of Charles University students; students lay their fingers on the mace to honour their commitment and loyalty to the University.
Georgia Moss, 15 February 2018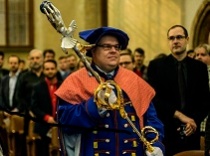 Twenty-five years after it was founded, the Faculty of Social Sciences at Charles University finally has its own insignia. So far, the students making their matriculation and graduation wows had to swear on the scepter borrowed from the Faculty of Arts.
Kamila Kohoutová, 21 January 2018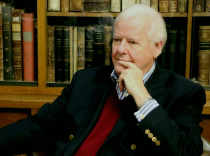 Os Guinness is an author and social critic who gave a talk at the Faculty of Arts of Charles University on Monday 6th November 2017 with the sole topic of 'the truth' and what role it can play in modern society. What the description of the event and the beginning of the talk both shared in common was an emphasis on the history of the speaker and on the history of the subject matter.
Chris Grosset, 18 November 2017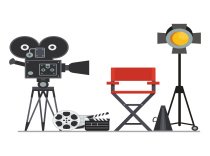 In the final of a series of lectures on approaches to 'Classical Hollywood', Prof. Richard Maltby focussed on the production, distribution and exhibition of entertainment films on an industrial scale. During the lecture Warner Bros film, Jezebel (1938, Director William Wyler), was showed as an example of the role of 'star vehicles' in Classical Hollywood's system.
Melanie Desert, 18 November 2017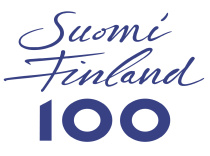 The Finns achieved independence in the end of the year 1917. Prior to that, starting in 1809 and up to independence, Finland formed a grand duchy in the Russian Empire. Before 1809, the area that is now Finland had been under Swedish rule since at least the 13th century.
Eavan Noonan, 14 November 2017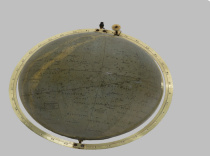 The Map Collection at Charles University was established in 1891 and was moved to Albertov 6, Prague 2, in 1913 where it still remains today. Following this, the Faculty of Science was created in 1920 and with it, the state map collection. Alice Warner, a Journalism student from the De Montfort University, Leicester, England, visited its latest exhibition, which highlights the historical globes produced by a prominent Czech company.
Alice Warner , 29 October 2017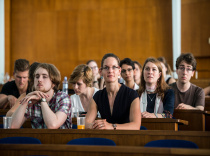 Students from across Europe flock to study for a semester or a year at Charles University in the magnificent city of Prague through the Erasmus project which proudly celebrates its 30th anniversary this year. Alex Leadbitter from De Montfort University in Leicester, England, discovers just what it is that has attracted another group of students who will shortly be arriving in the city to start their Erasmus year at the university.
Alex Leadbitter , 30 August 2017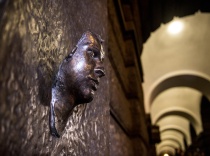 January 2017 commemorates the 48th anniversary of Charles University student, Jan Palach, setting himself on fire in protest against events in the former Czechoslovakia in 1968.
Jessica Miles , 20 January 2017