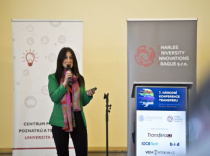 Charles University's Centre for Knowledge and Technology Transfer (CPPT) and subsidiary Charles University Innovations Prague hosted the 7th National Knowledge and Technology Transfer Conference in the Czech capital last week.
Jan Velinger, 20 May 2019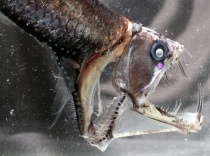 An international team of scientists, including lead co-author Zuzana Musilová from the CU Faculty of Science, recently discovered that some deep-sea fish possess a unique set of photosensitive pigments that probably enable some form of colour vision, even at great depths.
Michal Anderle, 10 May 2019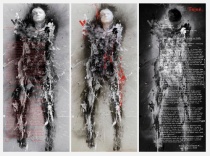 A triptych by Czech artist Jiří Sozenský, commemorating the sacrifice of student Jan Palach (who died at the age of 20 from severe burns from self-immolation in January 1969), was unveiled on April 4 at Charles University's Carolinum.
Marcela Uhlíková and Jan Velinger, 8 April 2019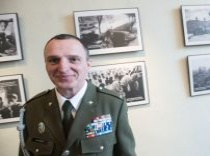 That Other Life (Ten druhý život) is an ongoing exhibition mapping Czech military missions abroad. Bringing together the work of numerous acclaimed photographers, it offers viewers a close-up look at conflict areas where Czechs continue to serve: Afghanistan, Mali, Kosovo and Iraq.
The show opened at Charles University's Carolinum on Thursday.
Jan Velinger and Kamila Kohoutová, 21 March 2019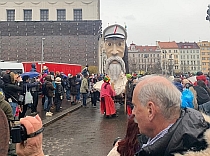 The commencement of Lent is marked in various ways across the globe: Mardi Gras, Shrove Tuesday, and more locally, the Czech festival of 'Masopust'. Dating back to the 13th century, the celebration of Masopust, a meat feast before fasting (the name literally means giving up meat), traditionally symbolises the departure of winter and the beckons the arrival of spring.
Molly Fergus, 11 March 2019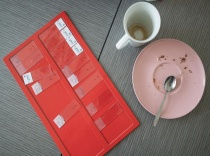 Most people are just going to work when Professor Jan Laco analyses his first morning surgical specimens and examines microscopic findings. As the head of the molecular pathology laboratory at the Fingerland Department of Pathology, in addition to routine diagnostics, he specialises in prognostic investigation and predictive markers for cancer.
Petra Köppl, 7 March 2019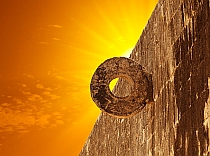 Zuzana Marie Kostićová is a professor at the Department of Religious Studies at Charles University's Hussite Theological Faculty (focussing on the research and study of different belief systems).
Jan Velinger, 4 March 2019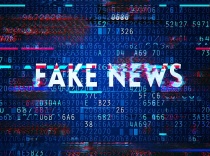 Disinformation online by malicious actors by now will surprise few people – but the big question is how best to tackle the problem. Increasingly, some are saying more damage than good is committed when the issue is framed only in alarmist terms and described solely as conflict or war – shutting down critical thinking.
Jan Velinger, 30 January 2019