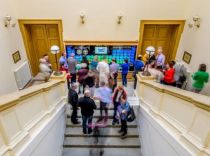 "You hear lots of good ideas over a lifetime but when an idea becomes reality, that's truly exceptional," is how Jiří Zima, dean of Charles University's Faculty of Science, sums up the installation of an exceptional interactive Periodic Table at the Chemistry Institute found in Albertov in Prague.
Marcela Uhlíková, Photography: Petr Jan Juračka, 18 March 2019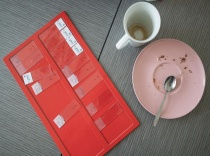 Most people are just going to work when Professor Jan Laco analyses his first morning surgical specimens and examines microscopic findings. As the head of the molecular pathology laboratory at the Fingerland Department of Pathology, in addition to routine diagnostics, he specialises in prognostic investigation and predictive markers for cancer.
Petra Köppl, 7 March 2019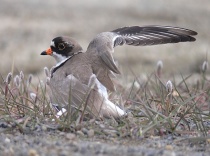 Recent doctoral graduate Vojtěch Kubelka at Charles University, Prague, is the lead author of an article in the magazine Science that describes trends in the predation of shorebirds nests with relation to climate change. The article by the six-member international team was part of his dissertation, which he defended in September at the Department of Ecology, at Charles University in Prague.
Michal Andrle, 9 November 2018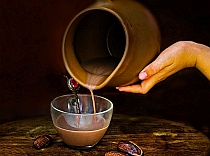 Anyone interested in the history of hot chocolate, tea and coffee would be thrilled to sit down with Karel Černý - the head of Prague's Institute of Medicine and Foreign Languages at Charles University's First Faculty of Medicine - as we did. Barring that, the next best thing may be to pick up his soon to be published history about caffeinated beverages in Central Europe
Jan Velinger, 10 October 2018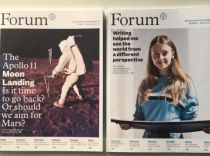 Readers find complete English issues of Forum Magazine in PDF format, including special issues, in our archive. We are looking forward to your suggestions for new topics for Forum Magazine.
25 April 2018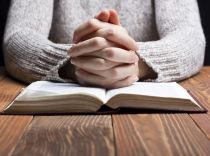 The researchers from the Department of Social Geography and Regional Development at the Faculty of Science, Charles University, have just finished a unique project. Experts and general public can now take a look at dozens of maps created by the team, and learn about the regional distribution of religious beliefs in Czechia as self-declared by the citizens after 1989.
Helena Zdráhalová, 30 January 2018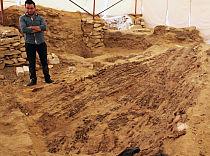 The mission of the Czech Institute of Egyptology, Faculty of Arts, Charles University in Prague has recently made an unexpected discovery at Abusir South that once again highlights the importance of this cemetery of the Old Kingdom officials.
Lucie Kettnerová, 1 February 2016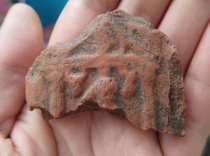 The excavation season 2015 took place between the 15th of June and 10th of July (20 days), followed by three weeks of finds processing. One of our main aims during the season was to shed light on stone foundations of the house we uncovered during the first excavation season conducted in 2014. Their surroundings were destroyed by treasure hunters and as such hindered any clear interpretation on the first place.
Petra Tušlová a Barbora Weissová, 20 November 2015