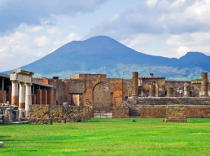 When we think about archaeology in Italy, we automatically think about Pompeii and Herculaneum. It is the defined topic in schools, the basis of TV programmes, books and films, it is what the media will dedicate some tiny article to at the back of their newspaper. But, as Dr Girolamo Ferdinando de Simone's lecture on: 'The Dark Side of Vesuvius: Archaeology beyond Pompeii and Herculaneum' demonstrated to me, there is a whole territory undiscovered and unknown, a mystery about to be unravelled by de Simone and his team.
Becky Clark, 28 January 2015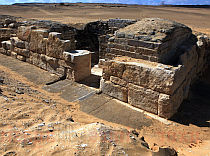 The pyramid necropolis at Abusir (EAR), which the Czech Institute of Egyptology, Faculty of Arts, Charles University has been excavating for almost 55 years, proved once again that it is one of the most important sites in Egypt. During autumn, members of the Czech Mission explored a tomb, which is part of a small cemetery to the south of the funerary complex of King Raneferef. In the cemetery, members of the court elite of the middle of the Fifth Dynasty (about 2450 B.C.) were buried.
ČEgÚ FF UK; Lucie Kettnerová, 4 January 2015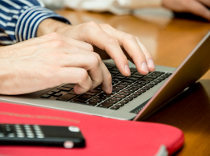 On the 15th to the 16th of December the Institute of Classical Archaeology of the Faculty of Arts held the 3rd international postgraduate conference "Perspectives of Classical Archaeology" ("PEKLA") at Charles University in Prague.
Suzanna Knuckey, 27 December 2014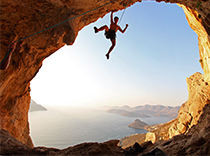 From Thursday the 20th November to Sunday the 23rd November, the Faculty of Physical Education and Sport of Charles University played host to the 7th International Mountain and Outdoor Sports Conference. The event was organised by the Department of Turistika, Outdoor Sports and Outdoor Education and saw experts from departments of outdoor sports in universities all over the world come to Prague to share their work and experiences with like-minded individuals. Outdoor sports enthusiasts and students alike were also present.
Daniel O'Toole, 17 December 2014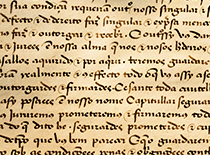 We all know about Medieval Literature, don't we? We know about Knights in Shining Armour, and Damsels in Distress. We know about the struggle two-thirds of the way through the plot for said Knight to prove plucky, make like a hero, and rescue the biddable babe (as still witness in almost all Hollywood Rom-Coms). We know about this. We know about Princesses in towers, locked up by evil witchy-types, but also bawdy Wife-Of-Bath-types, and Pious Pilgrims.
Elizabeth Moen, 17 December 2014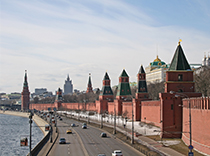 'Technological symbolism in Putin's Russia: is there a continuity with Soviet icons?' This is the question Paul Josephson (Colby College, Maine) posed to us as he began his lecture in the Faculty of Arts on the 12th November.
Becky Clark, 17 December 2014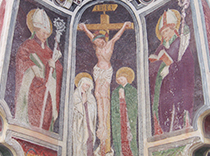 On Thursday, November 6, the Faculty of Arts of Charles University hosted a lecture by Professor John C. Lennox, Professor of Mathematics and Philosophy of Science in Oxford University, titled "Has Science Buried God?" The vast interest in this topic was clear from the moment I arrived at the venue in the Faculty of Arts main building.
Cormac Murphy , 12 November 2014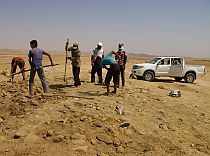 When a team of three researchers of the Institute of Classical Archaeology, CU FA set off for the Paschurt Valley, their initial plan was to inspect kurgans, funeral barrows typical of steppe cultures. A discovery they made in a nearby site meant a complete change of their plans. What they discovered was settlements dating back to the Iron and Bronze Ages, including a well-preserved irrigation system.
Lucie Kettnerová, 4 November 2014