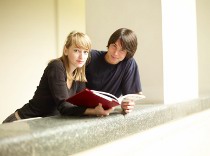 Following a number of anti-Roma marches at the end of summer, associate professor Kristina Koldinská from the Department of Labour and Social Security Law of the CU Faculty of Law lost patience.
Helena Zdráhalová, 7 January 2014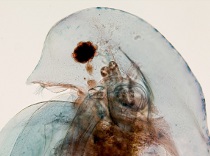 For twenty years now the Charles University Grant Agency has been helping talented scientists to cover the costs of their research. One of the projects to receive financial assistance was that of hydrobiologist Mgr. Petr Jan Juračka from the CU Faculty of Science and his colleagues from the , who are interested in the morphological description of water fleas (Daphnia).
Helena Zdráhalová, 4 December 2013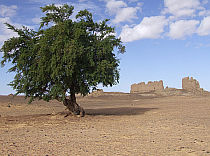 Friday, 29 November 2013, saw the preview of an exhibition organized by the Institute for Classical Archaeology and chronicling a decade of research in the Western Desert of Egypt. Located in the entrance hall of the Faculty´s venue at 20 Celetná, the exhibition is accessible free of charge to the academic and general public during the Faculty´s opening hours.
Lucie Kettnerová, 29 November 2013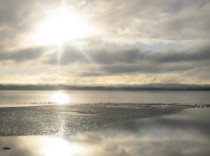 As a Biology Erasmus student at Charles University, I was given the option to attend the unique course "Field Course in Fish Parasitology". The course takes place outside of Prague, at the Field Biology Station Ruda by Veselí nad Lužnicí which is in South Bohemia. Organised and run by Dr. Libor Mikeš and Associate Professor Jan Votýpka, we were invited to watch the traditional Czech carp harvesting and then perform dissections to observe the parasites of the fish.
Isabel Harris - International iForum , 22 November 2013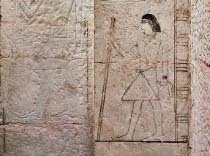 A few days ago archaeologists from the Czech Institute of Egyptology, Faculty of Arts, Charles University in Prague, discovered a unique tomb belonging to the priest and chief physician of Upper and Lower Egypt Shepseskafankh.
Faculty of Arts, Charles University, 23 October 2013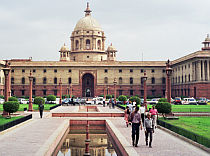 The prize Kural Peedam (literally the 'Altar of Verses') is awarded to foreign scholars, who have made an outstanding contribution to the study of classical Tamil literature. In previous years this prize has been awarded, for instance, to Prof. François Gros (Ecole Française d'Extr?me-Orient, Paris) and Prof. George L. Hart (University of California, Berkeley).
Lucie Kettnerová, Martin Hříbek, 10 September 2013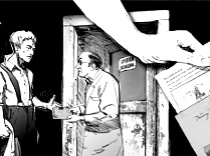 The new 'Czechoslovakia 38-89' educational game allows students to experience key moments of Czech and Czechoslovakian modern history from the point of view of a variety of characters.
Petra Köpplová, 28 August 2013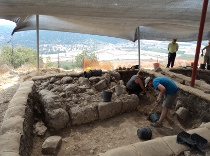 Six students of the CU Protestant Theological Faculty have been given a unique opportunity to travel to Israel in the summer, together with CU Vice Rector docent Martin Prudký and Dr. Filip Čapek, and participate in research at the Tel Azekah archaeological site, which is organised by the Lautenschläger Azekah Excavation Project consortium.
Helena Stinglová, 11 July 2013