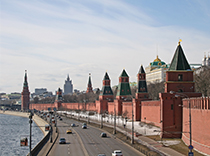 'Technological symbolism in Putin's Russia: is there a continuity with Soviet icons?' This is the question Paul Josephson (Colby College, Maine) posed to us as he began his lecture in the Faculty of Arts on the 12th November.
Author: Becky Clark, 17 December 2014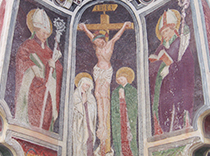 On Thursday, November 6, the Faculty of Arts of Charles University hosted a lecture by Professor John C. Lennox, Professor of Mathematics and Philosophy of Science in Oxford University, titled "Has Science Buried God?" The vast interest in this topic was clear from the moment I arrived at the venue in the Faculty of Arts main building.
Author: Cormac Murphy , 12 November 2014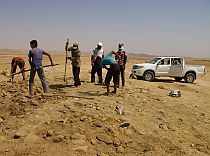 When a team of three researchers of the Institute of Classical Archaeology, CU FA set off for the Paschurt Valley, their initial plan was to inspect kurgans, funeral barrows typical of steppe cultures. A discovery they made in a nearby site meant a complete change of their plans. What they discovered was settlements dating back to the Iron and Bronze Ages, including a well-preserved irrigation system.
Author: Lucie Kettnerová, 4 November 2014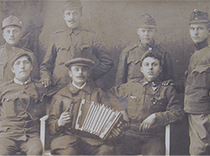 From a young age I have had an avid interest in the big events of the past hundred years. For reasons that don't need stating, it's quite obvious that the Great War was one of those events. The international conference "Climax or Beginning? Modernity, Central Europe and the Great War" held in Prague by the Faculty of Arts, Charles University on the 24th and 25th of October was thus truly fascinating, and I relished the opportunity to attend.
Author: Luke Bartlett, 1 November 2014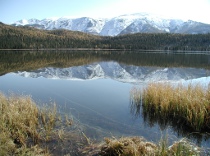 Having first travelled to the Altai Republic, a land in the middle of Siberia with wild landscape and idiosyncratic inhabitants, Mgr. Luděk Brož, M.Phil., Ph.D. was so enchanted by the genius loci and culture of the region that he abandoned his chemistry studies and became a social anthropologist.
Author: Helena Zdráhalová, 22 April 2014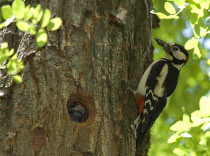 One topic that is closely followed by ecologists is the spontaneous spread of non-native species in the countryside. Amongst the most well-known of these in the Czech Republic is the black locust tree or bush, which in some areas creates unbroken, impenetrable 'forests', destroying the original vegetation. Dr. Jiří Reif and his team from the CU Faculty of Science are currently starting a new study which aims to clarify the effect that invasive plants have on birdlife in the Czech Republic.
Author: Helena Zdráhalová, 16 April 2014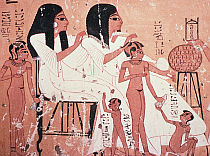 Unfortunately, we don't know if Egyptians in love exchanged presents on special occasions; on the other hand, we have a relatively good idea of how Ancient Egyptian marriages worked. PhDr. Hana Vymazalová, Ph.D., of the Czech Institute of Egyptology of the CU Faculty of Arts, told us more.
Author: Lucie Kettnerová, 14 February 2014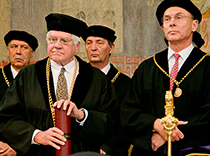 An academic who has conducted research on topics ranging from wages in McDonalds to the effect of weather on wine was on the 15th of January awarded an Honorary Doctorate from Charles University in Prague. But it was not for his wine equation, as useful a discovery as it may be that Professor Orley Clark Ashenfelter, the Joseph Douglas Green 1895 Professor of Economics at Princeton University, was awarded the doctorate by Charles University.
Author: Elan Grug Mus - International iForum , 23 January 2014