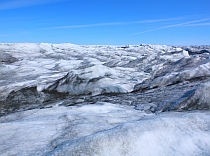 To receive an ERC grant from the European Research Council is a major achievement for any young researcher, providing funding and recognition (ie. lifeblood) for deserving top projects.
Forum magazine, 2 April 2020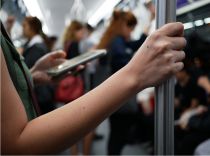 An investigation into the novel coronavirus (SARS-CoV-2) has examined how long it can survive on different surfaces. If someone touches a contaminated item – a set of keys, their phone, or even cash – can they get sick?
Pavla Hubálková, 27 March 2020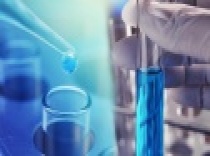 The development of the coronavirus vaccine is being carried out by scientists in Germany, Australia, Israel and other countries. In the United States, the first vaccine tests have already begun.
Marcela Uhlíková, 26 March 2020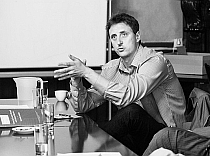 A team of scientists from the Institute for Democracy & Economic Analysis (IDEA) has offered its expertise to try and curb the negative economic impact of coronavirus pandemic.
Pavla Hubálková, 24 March 2020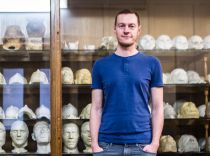 Anthropologists at Charles University and colleagues from three American universities recently published the findings of a joint-study examining dehydration and persistence hunting by modern humans' predecessor Homo erectus.
Jan Velinger, 27 January 2020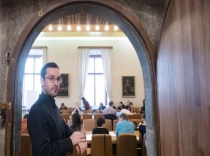 Astrophysicist Ondřej Pejcha completed his doctorate at Ohio State University in 2013 but for the scientist that was just the beginning.
Martin Rychlík, 10 January 2020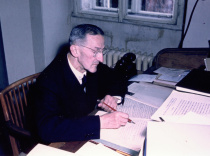 December 10 marks exactly sixty years that Czech scientist and inventor Jaroslav Heyrovský was awarded the Nobel Prize in Chemistry. His main area of work was in polarography. Associate Professor Jiří Barek discusses the chemist's success and invaluable contribution.
Marcela Úhlíková, 10 December 2019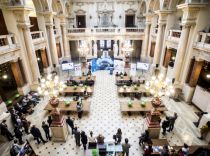 The 2019 Week of Science and Technology, the biggest festival of its kind in the Czech Republic, organised by the Czech Academy of Sciences, got underway on Monday, kicking off more than 700 events. Included are lectures, workshops exhibitions, screenings, and experiments – at venues across the country. A large part of the programme will take place in Prague, including at participating faculties at Charles University.
Jan Velinger, 12 November 2019