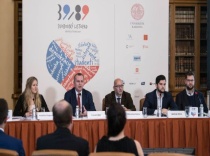 Czechs, in a little over a week's time, will be marking the 30th anniversary of the Velvet Revolution, which began on November 17, 1989 following a brutal crackdown against students by the communist riot police.
Jan Velinger, 8 November 2019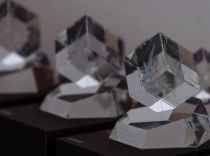 Eight scientists – three of them from Charles University – received Neuron Awards at an official ceremony at the National Museum this week.
Jan Velinger, 7 November 2019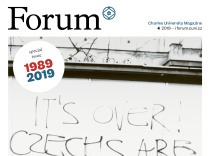 Read about it and more in Special Issue of Forum Magazine.
4 November 2019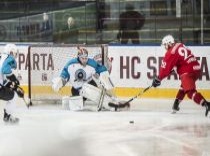 the late hours of Thursday, October 31st – Halloween - downing opponents the Prague School of Economics by a score of 4:0.
Jan Velinger, 1 November 2019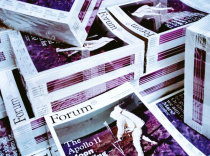 The Apollo 11 Moon Landing – Is it time to go back? Or should we aim for Mars?
Read about it and more in Forum Magazine.
22 October 2019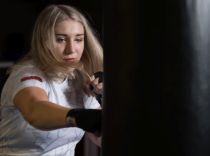 Kickboxer Terezka Cvingerová made headlines when she won gold and bronze medals at the first-ever European Universities Combat Championships in Zagreb, Croatia. Cvingerová won the gold in the LC 65+ category edging Croatian Elizabeta Crnković on home turf.
Jan Velinger, 16 October 2019
Between Two Ages is the sub-caption of a new exhibition which opened at Charles University on Wednesday, marking the reign of Czech King Wenceslas IV, on the 600th anniversary of his death, a monarch who bridged the period of prosperity under his father, Charles IV, and religious and social upheaval which followed.
Jan Velinger, 19 September 2019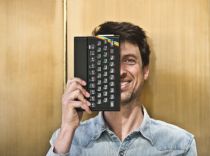 PCs were almost impossible to get in 1980s Czechoslovakia but microcomputers proved a different matter. As so-called micros were slowly smuggled into the country and hobby programming quickly caught on, enthusiasts soon coded all manner of computer games. Under the radar of the authorities, some subtly - and others rather daringly – mocked the socialist regime.
Jan Velinger, 11 September 2019